soho_wala
+44 207 297 5568
Updated on 6th December 2022
Want a new Halal restaurant in your inbox every week? 
Sign up here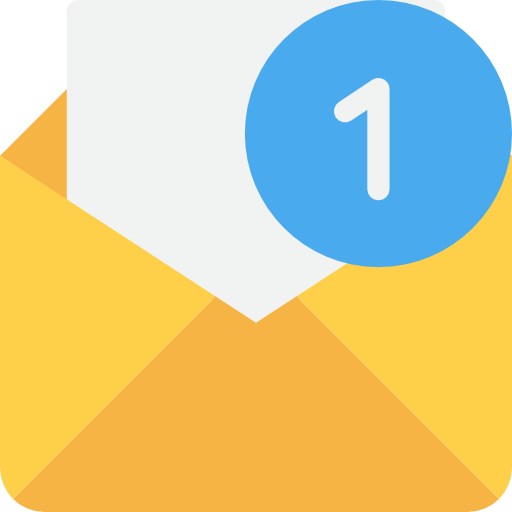 We'll email you a new Halal restaurant opening every week. No spam. Available for London restaurants only.
---
---
Frequently Asked Questions
What cuisines does Soho Wala Soho serve?
Soho Wala serves Indian.
Is Soho Wala Soho Halal?
Yes, Soho Wala does serve Halal food. The owner of the restaurant said "Our food is fully Halal."
Is everything Halal at Soho Wala Soho?
The owner of Soho Wala has verbally confirmed that all meat is Halal. Please confirm with a member of staff before ordering.
Does Soho Wala serve Halal in London?
Yes Soho Wala is a Halal restaurant in London. Discover more restaurants in London.
Does Soho Wala have prayer space?
It has not been reported that Soho Wala has a prayer space on-site. Please search for local mosques.
Did you find what you were looking for?
Did you find what you were looking for?
Halal info
The owner has confirmed Soho Wala does serve Halal food. They said: Our food is fully Halal.  This status was last updated over a year ago.
Halal Status
Our food is fully Halal.
Halal status was last updated over a year ago.
---
Reviews
5.0
Wonderful place to visit with friends or family, I will say the food at Soho Wala is absolutely amazing. The flavours in the curry's and mains were extraordinary, they really made street food look very beautiful and tasted very authentic. I loved the pani puri and the sauces really compliment the dishes. The customer service is fantastic and I would highly recommend. Great experience!
5.0
Very underrated place in Soho that offers tasty street food Indian dishes. I recommend sticking with the small plates and grills instead of the mains. The chicken matchsticks and okra fries are my favs. The waiter is also so lovely and friendly. Lots of options on the menu and the prices are really good for the area. Especially with the small plates menu.
3.0
It was my first time here. The starters were great but I was very disappointed with the mains. Our dessert took about 30-40 mins to come after we had ordered. We were not told that it will take that long when ordering. I will not be going here again. The service isn't that great either!
5.0
SO! HO! WALA! Recently opened up to the public - initially this was part of @thecourthousehotel Yes, the hotel thats smack bang in between Carnaby St and Oxford St. The hotel with the roof terrace + private cinema LEVELS! Soho Wala📍Soho Food rating: 5 Service: 5 Venue: Small and cozy Recommend: !!! Avg price for two: £30-£35 Overall: 5 out of 5⭐️ Halal: Everything Other: Afternoon tea English/ Indian option What we ordered: •Pani Puri Wala £4.95 •Mirchi Chicken Wing 4.50 •Kali dal with Choor Choor naan £8.10 •Lucknow Murgh Briyani Chicken £9.95 •Hariyali Poussin Chicken £11 •Byadgi Murg Chicken £8.20 •Jalebi Waffle and ice cream £5.50 •Gulab Jamun Cheesecake £5 Would you believe me if I told you that I'd recommend everything that we tried? If you love Indian food, you will really love this place. If you can't handle spice, don't even worry about it because this place is perfect, just fresh taste and amazing flavours 🤤 If anything - it's just right and I'm here sounding like Goldilocks right now🤦🏽‍♂️ lol. Some of you know how much I love hot sauce right? So trust me on this when I tell you. The Pani puri (shells) were nice! I've tried a few now being that I'm married to a beautiful Asian girl, but by far this is the best we've both tasted! Oh my days! The chicken wings! These were just so DELICIOUS! Loved every single bite, very well seasoned and nice touch with the hint of ginger. The kali dal (lentils) and naan was just comforting people, so rich and flavoursome like, I could eat this everyday! NOW, the Briyani! I not a Briyani person but this?! Bro! Best I've ever tasted! So much flavour! AND THE SMELL was just amazing. So fresh! Definitely made with love. Shoutout to Head Chef Rajesh! The Byadgi Murg Chicken was one of my favourites along with the dal, briyani and dessert yeah lol. The chicken pieces were to die for, clay oven baked people! The texture and flavour was just sooo good!!! Lastly, the desserts. My GOSH! Both were amazing, but The Gulab Jamun Cheesecake - GAME!! CHANGER!! Big big thank you to Ravi, for the perfect hospitality, his playlist was pure levels! Felt like I was at a wedding with all these dope tracks! The whole vibe was nice. Shoutout to the manager, Arvind Kumar who was a true gent. Everything was perfect! Make a resvervation online and use code STAREMIX10 for 10% off your final bill. I hope you enjoyed this review because I enjoyed writing it! Soho Wala is by far the best/ freshest Indian food I have ever tasted in @london. That is a very big statement, I know.
Get email updates
Get promotions, discounts and Halal status alerts straight to your email for Soho Wala Soho.
Order online
We don't have any information about online ordering for Soho Wala Soho.
Pricing
We don't have any information about the price level for Soho Wala Soho. Let us know by selecting an option below...
inexpensive
moderate
expensive
very expensive
Opening Hours
Sunday: 12:00 – 10:30 PM
Monday: 12:00 – 10:30 PM
Tuesday: 12:00 – 10:30 PM
Wednesday: 12:00 – 10:30 PM
Thursday: 12:00 – 10:30 PM
Friday: 12:00 – 10:30 PM
Saturday: 12:00 – 10:30 PM
Did you find what you were looking for?
Did you find what you were looking for?
---
Location
21 Great Marlborough Street, Soho, London, W1F 7HL, UK
---